Woo

Serves
WooServes has ended for the summer. Check back in June and sign up to participate!
WooServes is the United Way Summer Volunteer Program for teens age 13 – 17, get involved and make a difference in your home community!
Put your commitment, intelligence, and energy to work to make a difference on some of your community's most pressing issues—including health, hunger, fitness, and cleaning up the environment.
Click here to visit our upcoming events and register here!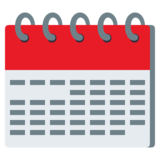 Necessary Forms:
To access this form you must be logged in to your account. Please log in and try again. If you are already logged in, you may not have the necessary rights to view the form.